CELEB OF THE WEEK : WHO IS IYANYA + WHY HE MOVED TO AFRO POP + HOT PHOTOS
Today on EB  CELEB OF THE WEEK , we have the Project fame West Africa's first ever winner , a proud calabar boy , the  "Kukere" and "Your Waist" crooner , no other person than IYANYA MBUK
Born and bred in Calabar, Cross Rivers State On October 31st 1986 where he had his elementary and tertiary education. A  Business Management graduate of the University of Calabar (2008) . He is from a family of four , two boys and two girls.He recently got verified on twitter. 
The music bug hit him  way back in 2005 as a member of the children's choir in his church.He also sang for weddings before he  got an offer to perform regularly at Channel View Hotel, Calabar. Iyanya also engaged in production of jingles.He was a resident club singer before entering the contests.
Iyanya started his music professionally in 2005 . However, his career took a remarkable turn on September 13, 2009 when he  performed at the New York Fashion festival and got a chance to sing to Grammy Award nominee Melanie Fiona at the LTB Jean store in Soho New York.
Iyanya came onto spotlight in 2008 after he won  the first edition of the acclaimed reality TV show, Project Fame West Africa Season 1. He started singing R&B songs like  The One and In Love Again, 4 years later he transitioned from to Afro Pop
His R&B experience 
The experience was quite trying because I was the one begging for shows. Do you know that it was so bad that I would beg for shows, I would say I want to perform for free and they won't let me perform because they would be like, what do you want to sing? Is it not that RnB? They will be like peep, peep, see these crowd…I would peep and the crowd will be on a frenzy like ohhhhh.
I've performed in places and the crowds were just looking at me like what's wrong with him? I will say make some noise! And they will be comot there. You will go for corporate shows that you expect that they will call the singer to entertain them but no they don't want. They don't want you. So it was really trying because I was not making money. The highest money I would get as an RnB artiste back then, the highest I would get in probably one month and it has to be in one fashion show, is like N150, 000 or N250, 000, that's if the person likes you.

I couldn't continue living like that. So all those rejections and all those things transformed me, It gave me the push. The reason why everybody rejects you at some point is because you have something bigger than what they all have. So you have to find that thing. What most of us probably don't know is when we get rejected every time; there are two decisions you have to make. You work harder or you give up. I refused to give up when I was rejected. As a matter of fact, the people that rejected me, family, friends, colleagues they made me.

I sold my car because I had to do a tour to promote the same song when I saw that few people started appreciating it. I had to do a tour because I realised the song was big in most places, they didn't know who did it. So I had to do a tour to say, ha! Na me sing this song oh! Make una no pay another person money o. On that tour, few artistes supported me. And when they supported me we didn't have the best of times. I remember taking Vector, Pope the Hit Man, Chidinma, and others. We stayed out for six hours before we could get a room.
A friend had to come and keep his own car in the hotel and say, if they don't pay for this hotel room, that's my car. So it's not been easy. Look, people should not think that I just came from nowhere and I'm making money. I've suffered. I have paid the dues.
Everything that I have today, God knows that I've worked for it. I and my manager, Bassey, have lived in one room. I'm not saying twenty years ago. I'm talking about a year and some months ago. It was not all rosy from the scratch. We paid the necessary dues. I sold my car. I was carless for one year. I was using cabs, normal yellow cabs without AC.
He said he did that because

"I decided to change because at some point I was not being heard. As a musician in Nigeria, you should be able to study your environment and give them what they want if you want to be relevant. I was taking my time doing R&B but only a few people were listening. When you have only a few listening, you can't really make an impact. The international audience won't go crazy about you singing R&B. They would go crazy about what they've never heard before, even about songs they don't understand the meaning. If you sing "E ma dami duro", they'd say "yeah, what is E ma dami duro?"
After that he released monster hits "Kukere" which means DONT WORRY and "Your Waist", which put his name at the top of the list of Nigeria's hottest artistes. Actually those songs were worth downloading as they became my anthem everyday for a while . The songs were played in every club,across every TV station, every radio frequency and every show in the country. Surprisingly , Kukere broke the record for highest download of a single caller ringback tune to 3 million subscribers across Nigeria and also won the award for Best Pop Single at the 2012 Headies. Kukere has 7 million hits on YouTube.
Iyanya Mbuk  last year march had his  campus music tour 'IYANYA AND FRIENDS' in which he went to various universities both in Nigeria and Ghana .He was joined by ome of the biggest names in the game like M.I, Sound Sultan, IcePrince, Davido and Tiwa Savage etc.
Iyanya is a part owner of Triple MG record label  with his manager Ubi Franklin. Artiste under the label are Emma Nyra, Bassey Okon(his cousin) and himself.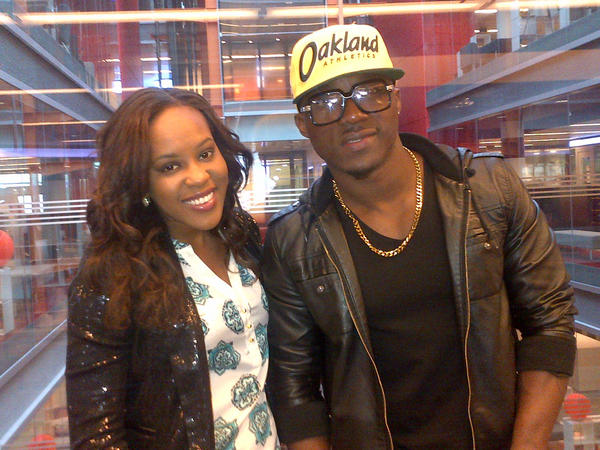 But aside from making hit songs, Iyanya's name has been buzzing on a number of controversial topics making him one of the most talked about celebrities in recent times
Iyanya was tagged as "SEXIEST MAN ALIVE" by Red Sheet Magazine . Well i cant dispute that fact .
Iyanya ,Like most of his colleagues in the industry has not escaped the scandal bug that thrives there.
He acquired Range Rover that reportedly cost N12million. Shortly after it your manager acquired a similar vehicle. That caused wagging mouths as usual .
He was also said to date Ghanaian actress Yvonne Nelson. The speculation was triggered by his activities and certain events @ that point .seen around town with her and you used her name in one of your songs to mention a few.
Last June, he escaped death by the whiskers, after decided against boarding the DANA Airlines plane that crashed in Lagos, killing all passengers and crew on board. On his Twitter handle, he wrote: "I don't think I had an authentic reason to stay back in abuja. I just came up with an excuse that I wanna go to the studio in Abuja. When it's not your time…its not urs…. it took me 30 mins to convince my manager that we should stay back in abuja…GOD IS GREAT!!!!"
His ideal girl is
I like classy women. When I say classy, I don't mean you must have money, but at least know your self-worth and carry yourself well. I want a God fearing woman too because at the end of the day women have the deepest secrets.
Can you date a celebrity or would you prefer someone who is not in the limelight?
I can date anybody but the thing about dating celebs is that it would most likely not last. The only way it may last is if they are not successful. But if they are both successful, when people see them together, they would jump on it. That alone has an effect on the relationship because they won't be free.
He is planning on  launching his own Reality TV Show soon. So just keep your fingers crossed and be expectant.
Iyanya  speaks English and Efik. He likes to write songs and hang out at Karaoke bars.. His favourite hangouts in Calabar include Fiesta Fries Bar, Mirage Nite Club and West-life.
He loves to watch reality TV shows and his favorite meal is richly prepared Beans. He describes Nigeria as a beautiful place with greedy leaders. He loves Calabar because it is beautiful. He identifies human trafficking, child abuse and rape as pressing issues in Nigeria. He dislikes dishonesty and pomposity. He relies on his confidence to take him through the academy. He desires his academy experience to be very educating, breath taking, lovely and entertaining. Inyanya Mbuk is set to begin a new style of R&B in Nigeria.
Related Articles